The day began with a flurry of snow as we opened the door to go to breakfast. The hotel, "The Inn of the Governor" was right in central Santa Fe, one of the oldest cities in USA, settled by the Spanish in 1610.
The morning was taken up with a walk around the old city, including visits to the oldest house in America and the oldest church.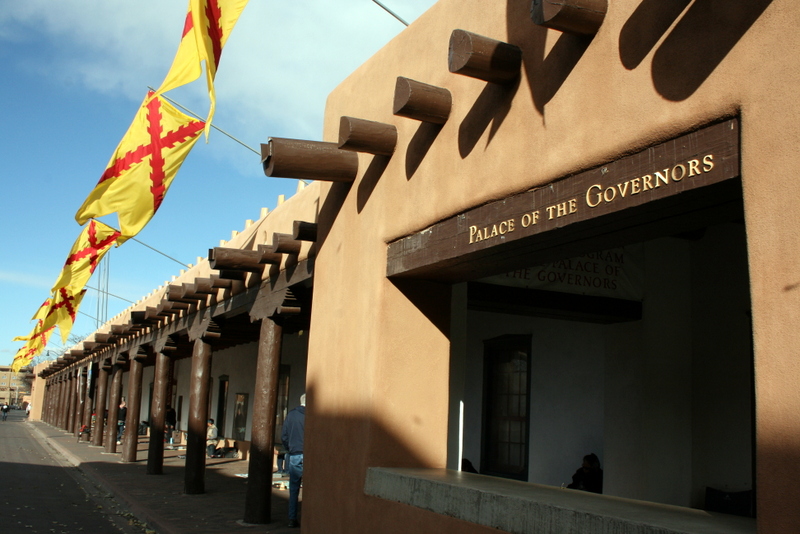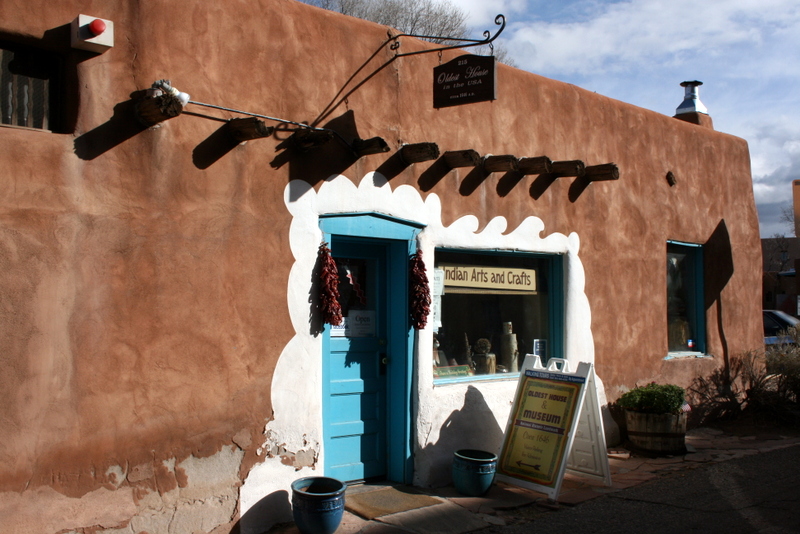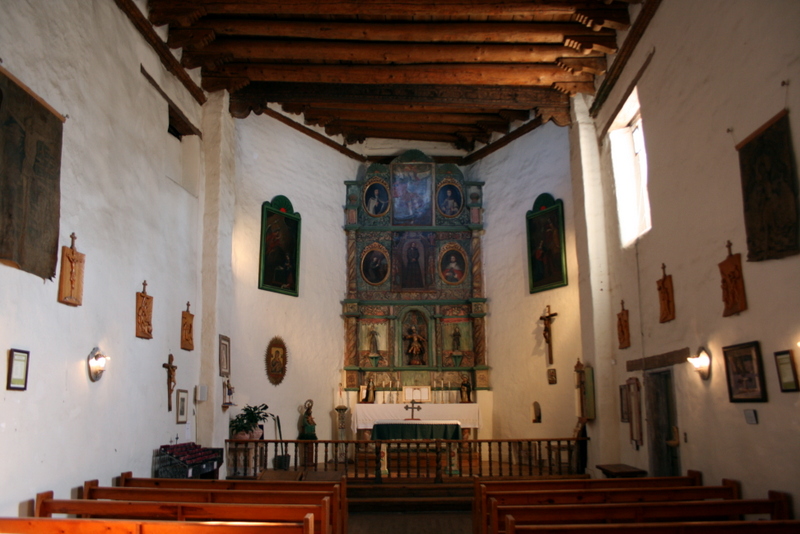 By midday we were heading south to rejoin Interstate 40 and Route 66 heading east. We hit Route 66 at Tucumcari, which we expected to be a bit of a tourist trap town. No. Just a sad town dying of neglect. Not a single diner to be found, just some sad restaurants and lots of old abandoned motels.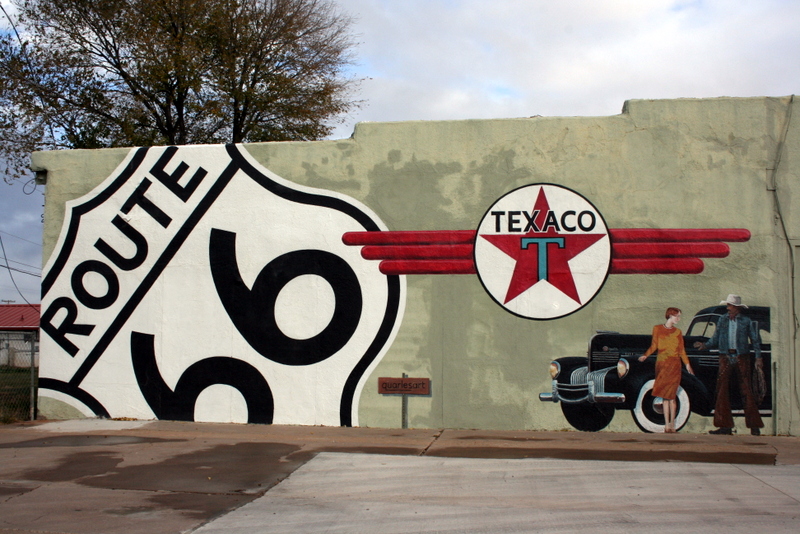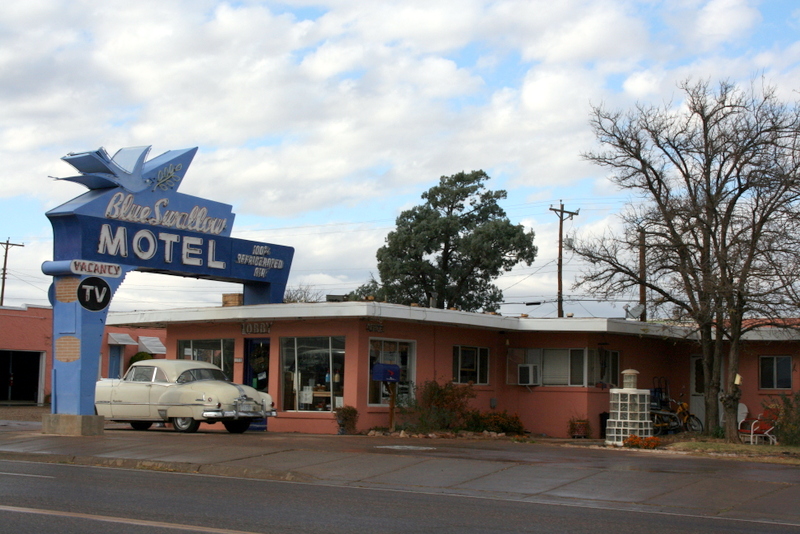 Continuing on we hit Texas. A few ranches, cotton farms and massive wind farms. Thousands of wind generators. As it got dark, the windmills each had a single flashing red light on it, but they all flashed in unison. All around us, thousands of red lights slowly flashing in unison.
Our destination for the night was a small town in northern Texas, McLean, on Route 66. 'The Cactus Inn' remains from the glory days of the Route (quite possibly with no maintenance since the 50s), with the Red River Steakhouse right next door. The steakhouse was everything you could wish for in a Texas experience. The food, the accents, the restaurant itself.