We thought today would be the boring day where the main aim would to be to head east as far as possible. Turned out to be anything but boring.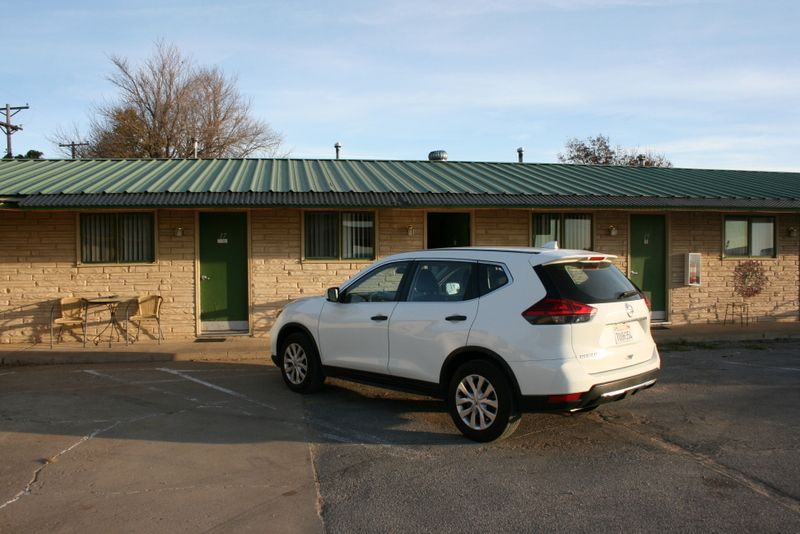 An hour east of McLean, Texan we stopped in Elk City, Oklahoma. A coffee shop was recommended by a lady at the National Route 66 Museum, so we headed there before returning to the museum. We're starting to learn. Don't ask for a coffee. You'll get a disgusting brew too strong filter coffee. What you need is a specialty coffee shop. They're fancy because they serve lattes and cappuccinos. And the staff generally don't understand why you don't want a flavoured syrup added to the coffee.
This specialty coffee shop, 'Beyond the Palette', was superb. The staff, and then the other customers, were fascinated by us. Everyone was so friendly. We're now into the land of fantastic accents. We loved theirs, so they probably found ours equally interesting. The owner of the cafe had been to Santa Fe once and seen the ocean twice! She was in the 50s. No wonder she found us interesting. After a 'medium' coffee that was far too big to drink we headed back to the Route 66 museum. Every town has a Route 66 museum, but Trip Advisor said this was the best. It was. 16 buildings filled with everything from cars and bikes to spanners and barbed wire! There was also a short documentary about the history of the route.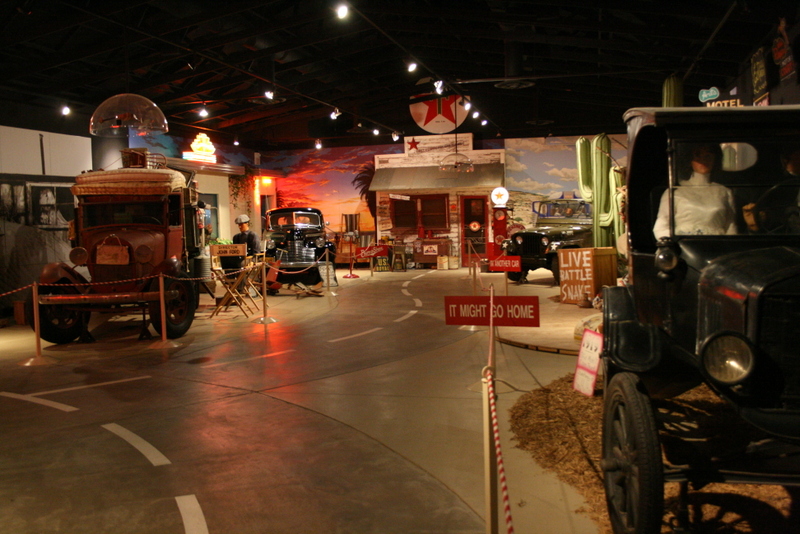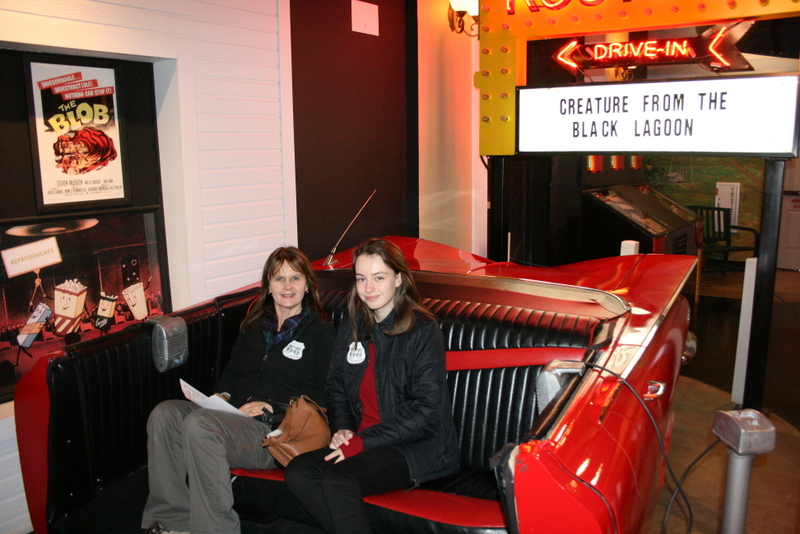 Next stop was Braums, an ice cream and burger chain, for lunch (this is the first burger I've had!), before hitting the road to get some miles behind us. Across Oklahoma was flat with not a lot to see. The original plan was to stop in Oklahoma City, but we're learning that smaller towns are easier and much more interesting. So here we are in Fort Smith, just over the Arkansas border. Starting to lose track of states now. 9th state now. Texas, Oklahoma and Arkansas added since the last time I did a stocktake.