A cold, grey, wet day as we begin to head north. Top temperature: 46F (about 8C). Quite a change since yesterday, which we heard was the hottest recorded December day EVER in New Orleans.
Our target for the day was Montgomery, site of much civil rights activism in the '50s. We arrived, had a look around and decided to continue on for an hour or so. Montgomery is the state capital of Alabama and has some great civic buildings.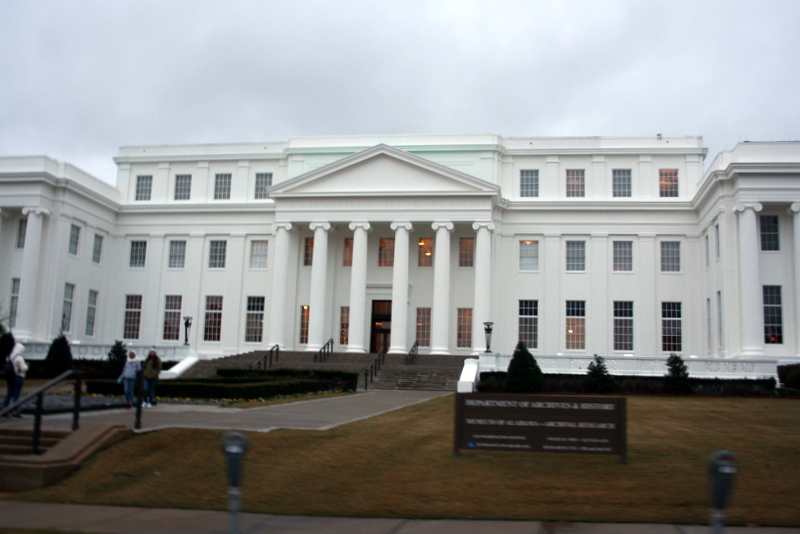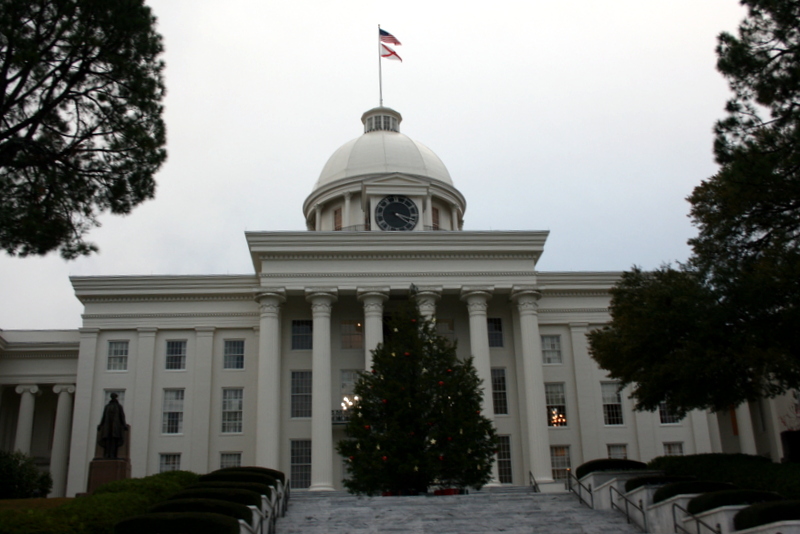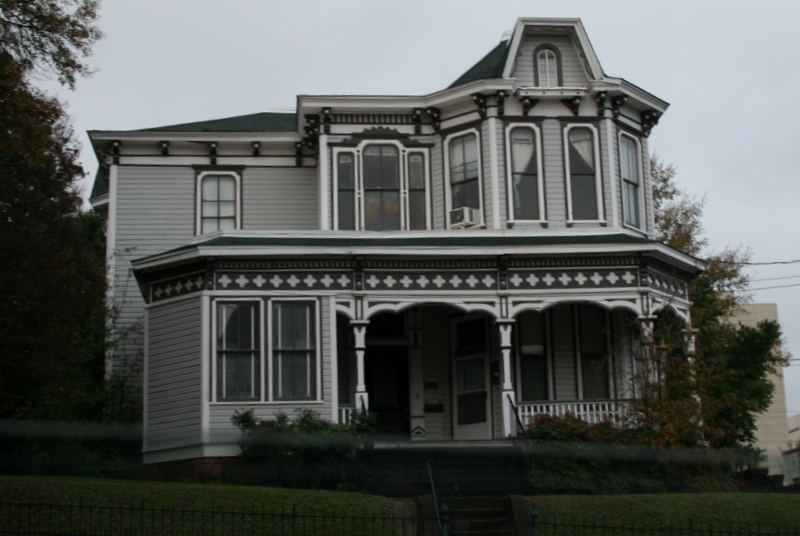 We did manage to sneak an extra state into the count by cutting through the very corner of Florida. Does it still count if our feet didn't touch the ground?